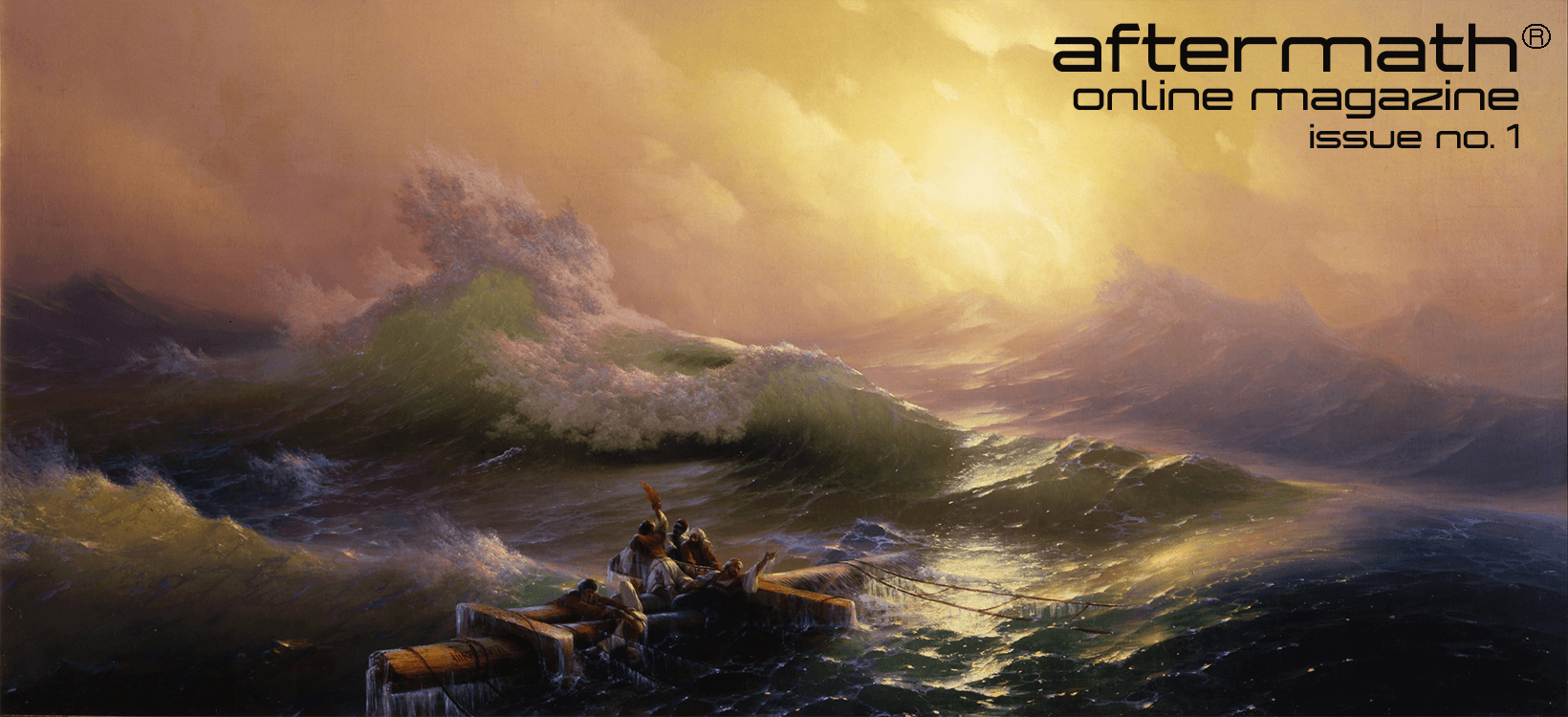 Image: Ivan Aivazovsky 1817-1900; ARC
The environment is, far and away, the most important element of our existence. Our lives depend on it, for food, for water, for the air that we breathe. Without it, nothing else matters. So, obviously, it should be protected at all costs. Instead, we are destroying it on a massive scale. We are polluting air, water and soil so badly that the dire consequences of this folly are appearing everywhere.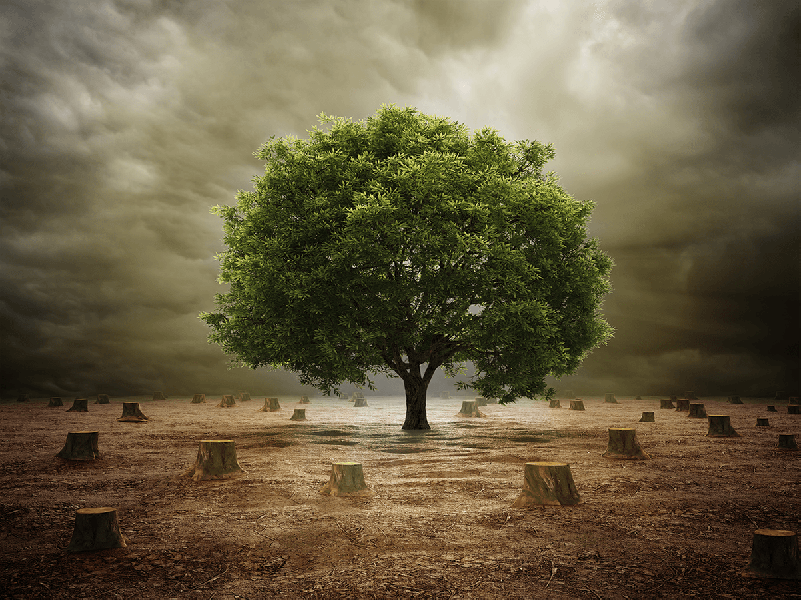 Image: Mopic; shutterstock
In this literary magazine we present the facts, collected from the most reliable sources we could find, give views on the terrifying consequences of it all, and offer collections of short stories that deal with these issues.
In this first issue we present the best short stories selected from the 1400+ entries in our "The End of Our World" contest. The prizewinners and the others on our short-list can be found on our winners page by clicking on the image below.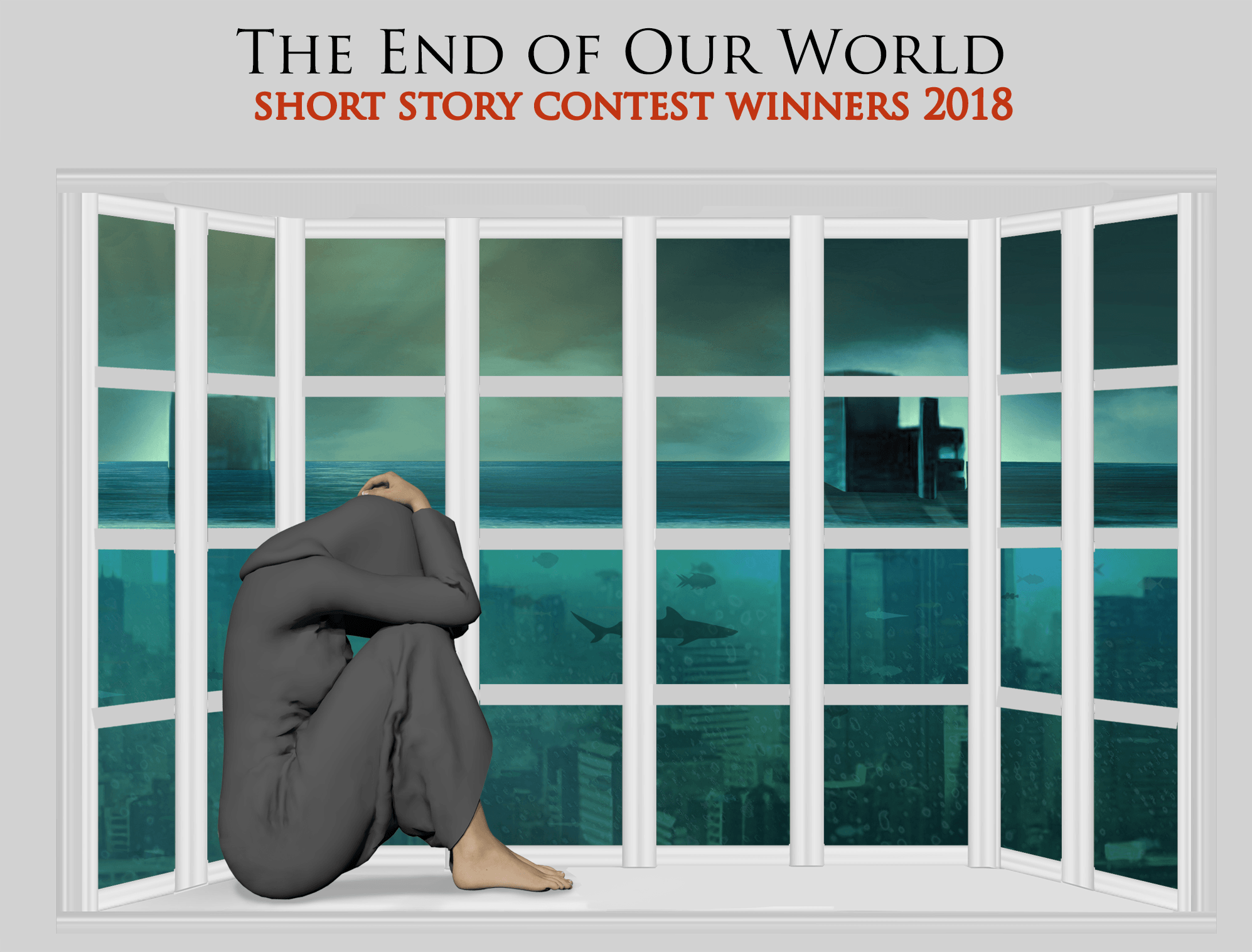 img: Elena Naylor;shutterstock;jbl
Many other runners-up were also more than eligible for publication. We have collected the twenty best on our short stories page.

And as if that was not enough, we are also busy preparing a page for those entries that did not meet our formal and rather strict criteria for short stories but are far too good to reject, ranging from science-based essays to fanciful personal reflections. They will appear on our "assorted writings" page somewhere in Januari 2019.
We have decided to repeat "The End of Our World" short story contest. Details can be found by clicking on the image below.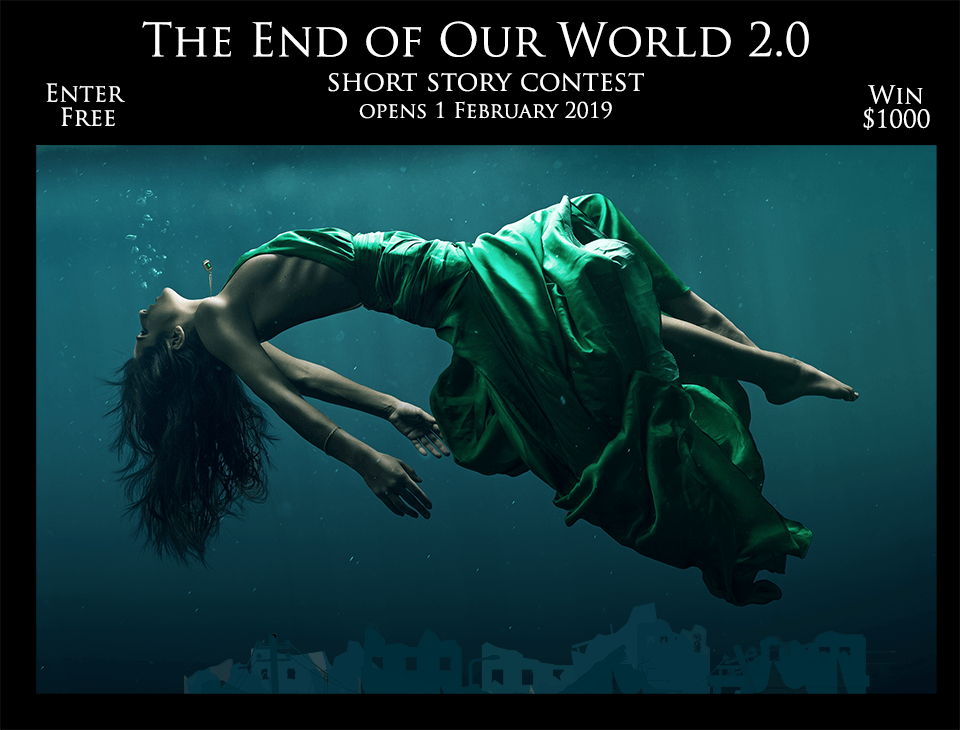 img: shutterstock
Our views on the basic qualities that we want to see in stories can be found in our Editorial section. We also offer links to other websites that we believe to be of interest to our readers and contributors.
Now that our first contest is over, we welcome submissions on a wider range of subjects than the end of our world alone. Obviously they must be relevant to the state of our (natural) world, now and in the future.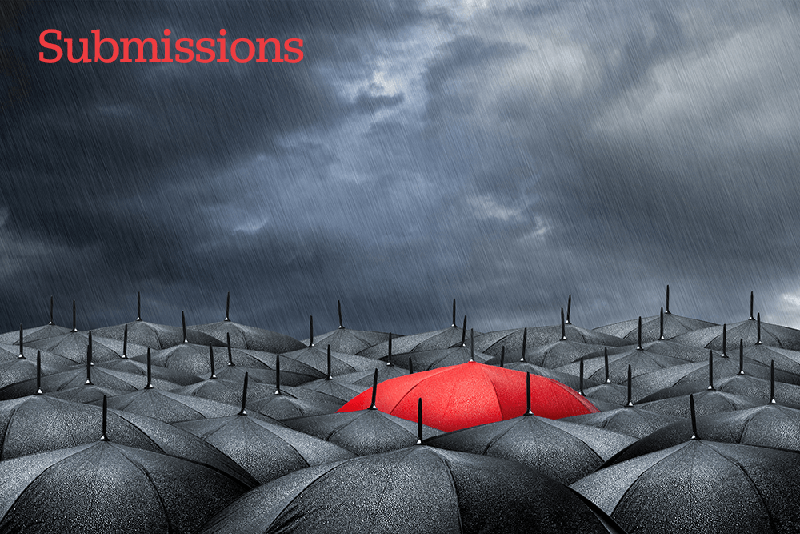 img: shutterstock

Although we are basically a prose magazine, we also appreciate poetry, if good enough. One truly superb poem came out of our contest. We awarded it a special poetry prize and are happy to publish it here.


Ode to Mother Earth

a poem by

Dominique Heathcote

*


She's gathered up the sea-shells,
The pebbles and the stones,
And with her battered suitcase
She's on her way back home.
The rivers, seas and oceans
She's poured them into jars
She's lifted down the sun and moon
and taken down the stars.
She's folded up the blankets, of lavender and moss,
And packed away the summer showers, the early morning frost.
She's gently picked the flowers, the bushes and the trees,
She's wrapped the hills and valleys in bundles tied with leaves.
And deep within her suitcase the Seasons safely lie,
The Summer, Spring and Autumn, with Winter by her side.
And each and every twilight is delicately placed,
Among the rays of sunset and moonlight's gentle face.
The insects, birds and animals, wait patiently in line,
They all are leaving with her, they won't come back this time.
She turns around and glances, at those she leaves behind,
That glittering, superior race,
Bewildered human-kind.
"It isn't absurd, for instance, to believe that the age of science and technology is the beginning of the end for humanity; that the idea of great progress is delusion ... ; that there is nothing good or desirable about scientific knowledge and that mankind, in seeking it, is falling into a trap. It is by no means obvious that this is not how things are."
Ludwig Wittgenstein

Our take on things. In this beta version we explain what we are all about.
Some of the best entries in our contest that did not fit inside the category of short stories. Immensely varied and all well worth reading.
Some of the best short stories from our contest. Exceptionally fine examples of imaginative, intelligent and relevant fiction.
A fact sheet on all the information to back up our conviction that human civilization is collapsing
Our "End of Our World" Short Story Contest has ended but we intend to repeat it in the near future
The winners of our contest, and the seven runners-up from the short-list. The very best from a field of over 1,400 entries
Links to websites that we believe to be of interest to our readers and contributors.
Send us your work. Our standards are extremely high but we don't give a toss for big names.